Frequently Asked Questions
Getting Started
I have under 10 acres, am I still eligible for a Free Report?
Unfortunately, with under 10 acres of forested land it makes it more difficult to match you with personalized opportunities for your land. If the report is not able to provide you with a match, send us an email with the details on your land and we'll see if we can find resources to send you.
What is considered a forest?
Generally a forest is a parcel of wooded land featuring 20 acres or more.
What to expect once I fill out the form?
Your report should arrive within a few hours. If it does not, please email us and let us know. We want to make sure you receive your report! We will follow up with a quick phone call to discuss the report—you can schedule this by clicking the link in the report email. If it is right for your goals, we will refer you to a forestry professional for a free assessment.
Get Paid to Grow your Forest
We match you with opportunities that are available on your land. Funding may be available from certain partners to help you revitalize your forest to achieve your goals.
About WoodsCamp
WoodsCamp is a free platform provided by the American Forest Foundation to connect landowners with people who can help them meet their goals for their land. Whether your goal is to provide better habitat for wildlife or to sustainably harvest timber from your land (or anywhere in between) we can help you meet the right people. We work with local regional partners in each of our project areas to help guide landowners to the right options for their land.
What is the American Tree Farm System® and what is the affiliation with WoodsCamp?
WoodsCamp is a free platform provided by the American Forest Foundation (AFF) to connect landowners with forest management professionals. The American Tree Farm System® (ATFS) is an AFF program recognizing landowners for their exemplary forest stewardship practices. Tree Farm is third-party certified (see AFF's Standards of Sustainability), and participation in the program demonstrates a landowner's long-term commitment to managing for sustainable timber supplies, clean water, wildlife habitat, and recreational enjoyment of their properties now and for generations to come. Landowners using the WoodsCamp platform may be referred to ATFS if the program aligns with their goals. Learn more about enrolling in ATFS at https://www.treefarmsystem.org/tree-farm-certification-steps
Will I always have access to the opportunities that I have been provided in my report?
Opportunities on your land are most often dependant on timelines based on grants, program availability, etc. Keep ahold of your report page and continuously revisit for new opportunities that may have been added to your land OR to check to see if you current opportunities have been discontinued. One of the easiest ways to do this, if to click "allow" when the push notifications options pops up in your browser, and you will receive a notification when these opportunities have changed on your report page.
How does Woodscamp determine Forest Cover and Tree Species?
Woodscamp uses parcel boundaries to intersect with different GIS layers to determine eligibility for opportunities in the area, using forest cover area.
Forest data comes from a few different sources to get the best results in each area, however most states are based on two main datasets.
The first dataset used to calculate forested area on a property in every state, is publicly available from the US Geological Survey, the National Land Cover Database (NLCD). At 30m resolution, this satellite derived data is the highest resolution openly available national land cover dataset.
With any forest data, there is some error expected in forested area estimation, especially on smaller parcels. Filters within the Woodscamp platform are continuously adjusted based on customer feedback and trends, ensuring Land Owners are qualifying based on information that is as close to what is happening on the ground as possible.
Forest Species information comes from separate lower resolution datasets. Our go-to dataset is the Forest Inventory & Analysis (FIA) provided by the USDA, currently used in Alabama filters. This dataset is at 250m resolution, meaning it is far less accurate in determining total area, especially at the scale of a Family owned forest. For this reason, we make an estimation on what species are included on your property, but rarely make qualifying decisions on this data to make sure Land Owners not missing out!
The following screenshots show the same area in Alabama for perspective on the difference in resolution between NLCD and FIA (87.915825, 34.433356).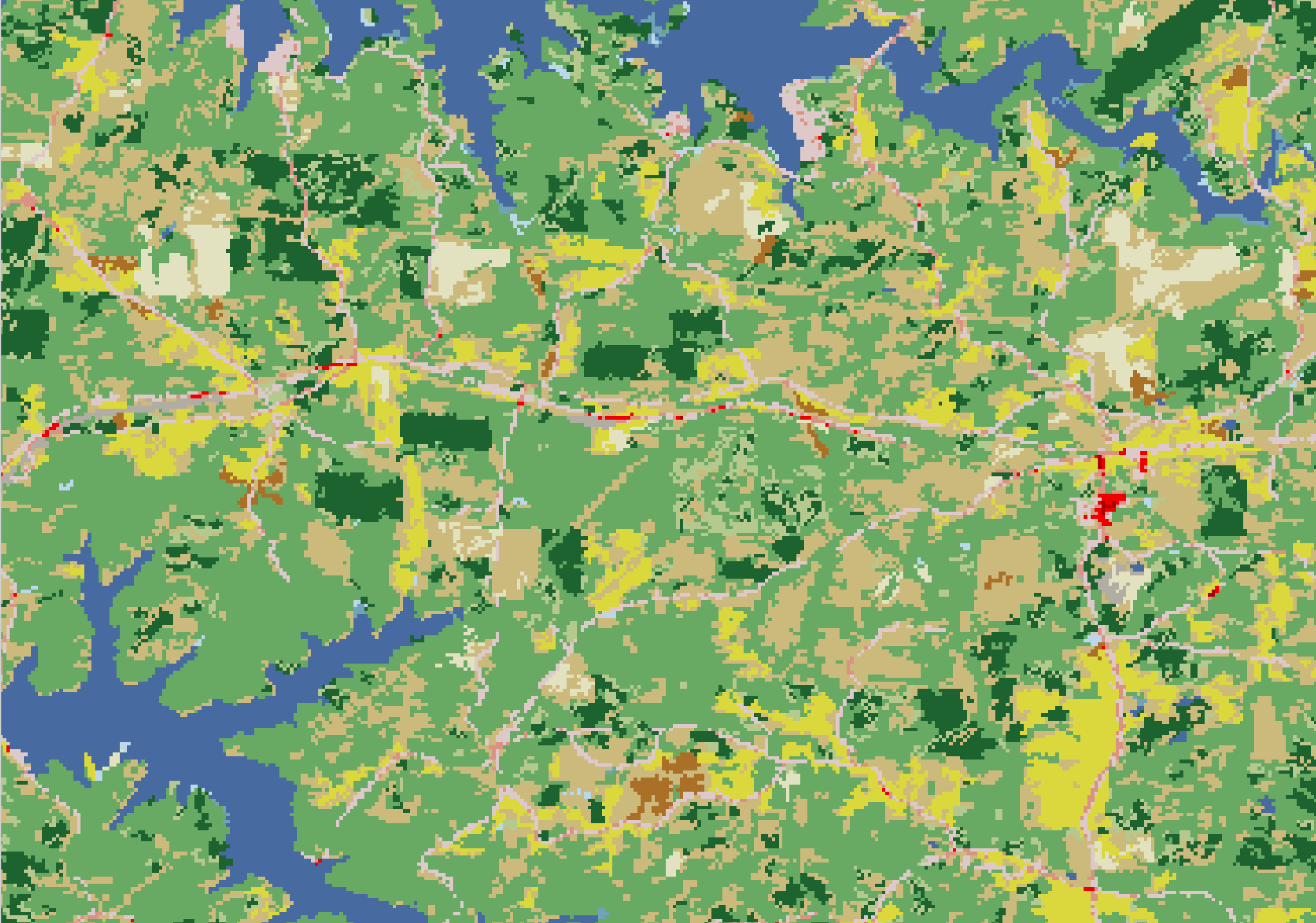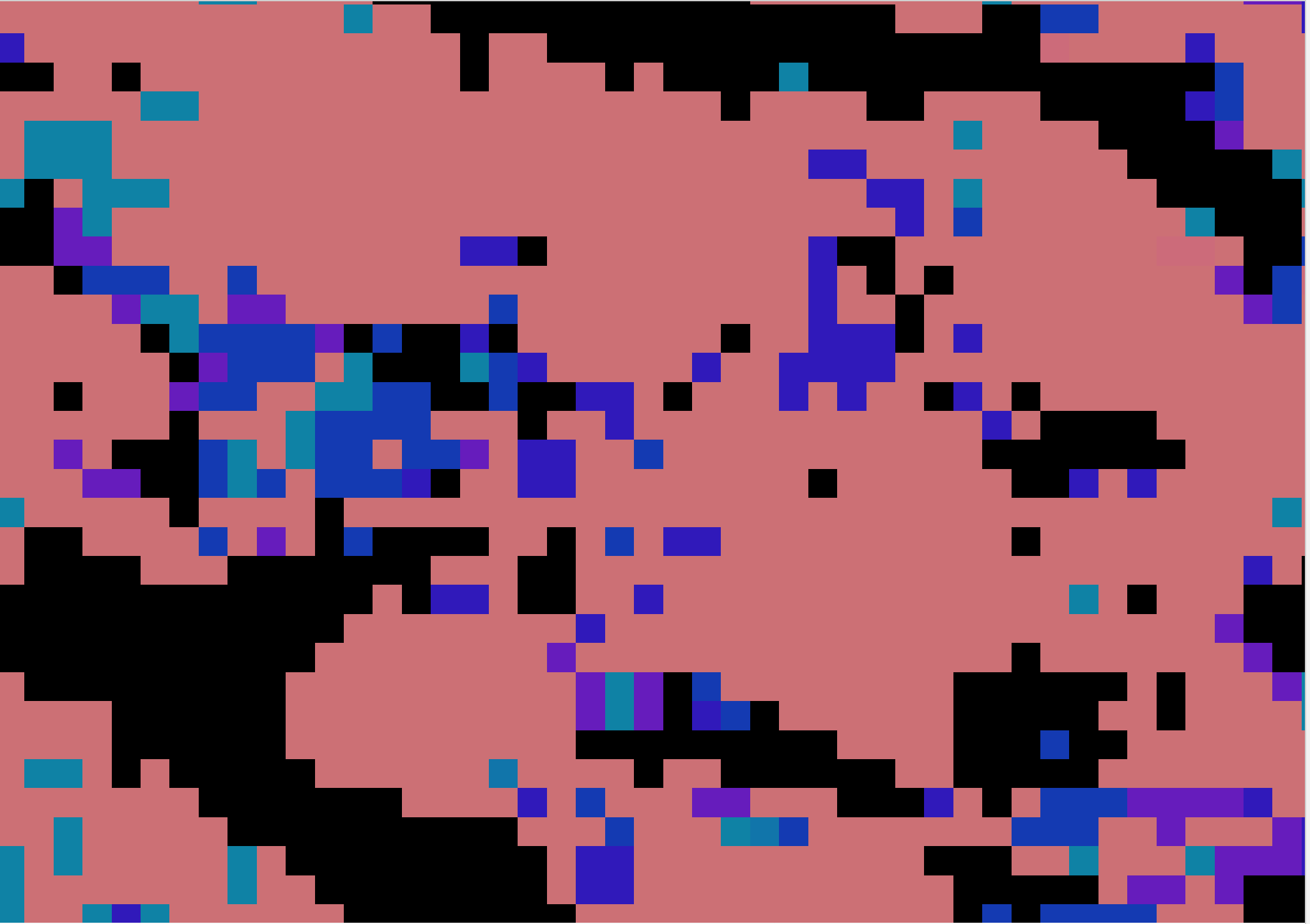 In states where additional data is available, we work with Forestry & Natural Resource Departments to get the most accurate local data. Many of these datasets are based on local knowledge applied in large swaths, and can not necessarily be quantified by a resolution.
Examples of current Forestry type and species data in different states:
1. California - CalFire - CalVeg
2. Wisconsin - Wisconsin Department of Natural Resources - wiscland2
3. Oregon - Oregon Department of Forestry - Custom Forest type Layer
In the case that your property is misrepresented, please let us know by sending your forests location, and any additional information on how it has been misrepresented.